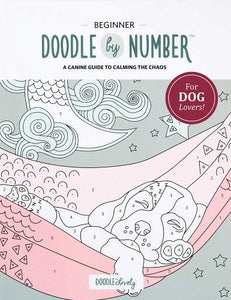 Looking for a way to unscramble your busy brain, to rest your weary worries, and to let your inner artist out into the light?
With a stroke of a pen you can enjoy a journey through play, mindfulness, and creativity, one number at a time.
And along for the ride are 68 of everyone's favourite furry friends: dogs!
Each activity is a guided doodle of a cherished dog along with an inspirational quote by Baker & Taylor
Discover why doodlers young and old are giving this book, 'two paws up'.